Skip to Main Content
It looks like you're using Internet Explorer 11 or older. This website works best with modern browsers such as the latest versions of Chrome, Firefox, Safari, and Edge. If you continue with this browser, you may see unexpected results.

Library Faculty and Staff
Margaret Bausman, MSLIS, LCSW-R
Associate Professor
Head of the Social Work & Urban Public Health Library
Adina Mulliken, MLS, MS
Associate Professor
Social Work Librarian
Andrea Rudner, MLIS
Adjunct Professor
Reference Librarian
Isabel Taylor
CUNY Office Assistant
Electronic Reserves Manager
Reservations for Group Study Rooms are Back!!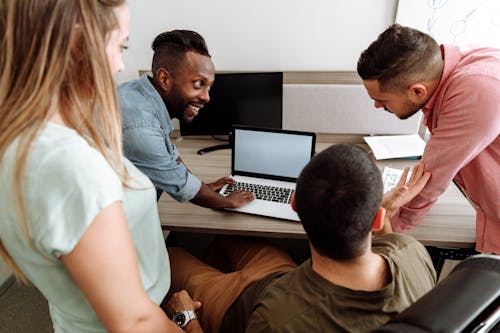 You may access the reservation system by:
Scanning the barcode posted by each study room door;
Going to the Circulation Desk and making your reservation in-person;
From the Libraries website:

Open the 'About' dropdown menu;
Click on 'Policies';
Click on 'Study Room Policy';
Click on the purple reservation link;
Open the Location dropdown menu
More information about the study rooms is available here and posted in each room.
What Are Information Guides?
Library information guides are jumping off points designed to guide you to information sources about subjects, populations, or areas of interest.
This guide is a curated collection of resources assembled by Faculty Librarians at Silberman to make research and library use easier for the social work students, faculty and staff who use the library. It is designed as a 'single point of access' or a 'one stop shopping' tool to access information about our library, its resources, and the broader information universe specific to social work.
Use the gray tabs to the left to navigate to collections of information sources and links to other Silberman-curated information guides.
Wellness Support at Hunter / CUNY
CUNY Crisis Text Line

****** Text CUNY to 741741 ******
Crisis Text Line is free, 24/7 support for those in crisis. Text CUNY to 741741 from anywhere in the US to text with a trained Crisis Counselor.